COME JOIN OUR AWANA PROGRAM!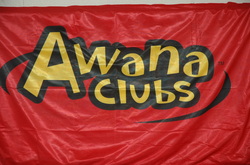 Ages for AWANA - 3 yrs old to 6th grade

AWANA - Approved Workman Are Not Ashamed

---
What they do:
They learn bible verses and hear bible stories where they can earn various badges and get assorted prizes. They also play fun games and have snack time.
Cubbies

3 Years old - Preschool
---
Sparks

Kindergarten - 2nd Grade
---
T&T's
3rd grade - 6th Grade
---
---
AWANA SUNDAY
---
Geocaching at Poplar Gap Park!
---
VBC'S AWANA
---
If you would like more information about our AWANA program, contact our AWANA program directors:
David Owens Phone Number: 276-597-8134 E-mail:
daviddia3e@gmail.com

David Thornbury E-mail:
tburyuk@gmail.com
---
A GREAT PLACE TO BELONG!
A GREAT COMMISSION PEOPLE!