Interim Pastor: Rev. Jody Breeding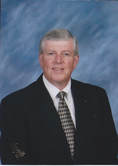 Jody has served as our Interim Pastor only since July 30,2017. He was saved at Vansant Baptist Church in the early 1960's and served the Lord here for many years before moving to Rosedale, VA in 1984. He has served as Pastor at Bethany Baptist Church in Honaker, Garden Baptist Church at Oakwood, VA and Bethel Baptist Church in Lebanon, VA.
​
​ Jody and his Wife Marsha have 2 grown children, Steven Breeding (Janet), and Amy Sigmond (John), and 5 Grandchildren: Aubrey and Adeline Sigmond, and Tyson, Joseph and Emery Breeding
---
Music Director: Ivy Greene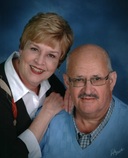 Ivy has led the music ministry faithfully at Vansant Baptist Church for years. She has dedicated her life to bringing a meaningful worship service through music. You will hear deep theologically rich songs at Vansant Baptist. Ivy leads the church music in a blended style where you will worship with old hymns as well as new contemporary music.



---
Youth Director: Carrie Farmer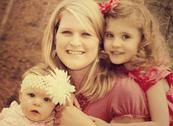 Carrie has led the youth at Vansant Baptist since 2013. Carrie displays a burning passion to see youth come to Christ and glorify God. In addition to leading our youth, Carrie has started a community wide youth ministry called: Breakthrough. Breakthrough brings all of the youth groups in the community together once a month to worship and study God's Word. Carrie and her husband Jonathan have two daughters: Kaitlynn and Chasity





---
Children's Minister: David Owens


David loves Jesus and loves kids. His life calling is to see children know Jesus and glorify God. David plans and directs our AWANA program as well as multiple children's outreach events throughout the year. The kids of our church and community love his approachable style and servant heart. David and his wife Dia have three children: Ethan, Emma, and Evan.






---
AWANA Director: David Thornbury


In addition to serving as a deacon at Vansant Baptist, David diligently serves our church through the AWANA program on Sunday nights. David works as a local businessman and has a passion for the gospel. David and his wife Rebecca have three children: Abby, Kate, and John Carl.








---
Sunday School Director/Sound Engineer:
Jim Pittman/Iva Pittman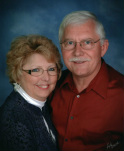 Jim and Iva serve our church in many ways. If you are looking for a small group on Sunday, mornings Jim is the man to point you in the right direction. Iva works to ensure all our sound works properly each and every Sunday for a meaningful worship experience.







---
Treasurer: Alma Ruth




Alma Ruth







---
DEACONS
Chairman: James Keen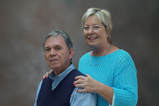 Travis Fiser
​ James Keen and his wife Jackie James Keen Bobby O'Quin
​ David Owens Jim Pitman
Brian Rasnake
Kermit Rowe
Randy Vandyke
​



---
---
A GREAT PLACE TO BELONG!
A GREAT COMMISSION PEOPLE!